Ian Gig, by Jeanie
May 24, 2003 at Joxer Daly's Irish Pub in Culver City, California (somewhere in the vicinity of LAX)

What a day it was!

So, Arnie and I got there at 5:00, right on time, which is an accomplishment
for me. Weeeelll, Wendy said they would be there at 5 for sound check, and
I was imagining a fabulous video Op at that time. . . . . . . . .OK, so it didn't quite work out as I had planned.

So we ate "Pub grub" instead of getting fabulous video. Eventually they got
there, and set up, not exactly exciting stuff, so we had to wait for the
actual concert, sometime after 9:00 to power up the cameras and see the
show.

In the meantime, WendWorld, our ever gracious hostess, concerned herself with seating arrangements for "our gang", and greeted all the fans as they came in and took a seat.
The place was cozy, not too big, but true to it's Irish-pub nature, was packed to standing room only. The tall black dude DJ got the crowd going with some Kareoke tunes, including HEY- "Saturday Night" from one of our Next-Generation-fan-recruits!

The first show was 45 minutes. (well, yeah, the video camera does't lie) The guys came out in tartan accented shirts, just to make us all feel "at home", and started out with a funky electric guitar intro to "Amazing Grace", then some good old familiar BCR tunes, starting off with "I only Wanna Be With You", Ian introduced the band- new guitarist Michael, new bassist Rick, and drummer Daniel. Next was "Remember", Wouldn't You Like It?, and the Mark Bolan tune (T-Rex) "20th Century Boy". Then it was "Give a Little Love", with a special dedication to the owner of the Pub, who was apparently in Love back when . . . .
Continuing with; "Rock and Roller", "You Made Me Believe In Magic", "Money Honey", "Summer Love Sensation", and ending the set with "Bye Bye Baby".

After a break, they came back with a change of clothes, Ian in a
green kilt and Irish-American t-shirt. After some comments about forgetting his underwear (hey, isn't that traditional?) and a little mooning the drummer (sorry, not the audience!) it was on with the show. More great BCR oldies, including "Rock and Roll Love Letter", "Yesterday's Heroes", & "Dedication" (Yummy!), with a couple of good alternate rockin' tunes thrown in for good measure- one for the Irish with "The Boys are Back In Town" (Thin Lizzy) and the new trademark "Rock Me Gently".

Les wannabe(?) former Joy Buzzer Joe Stephanelli got up to give us a thrill in his Roller-esque white shirt with tartan! "I had no idea they were going to ask me to sing!" He sang lead for "Let's Go"! Hmm, Maybe it's "LES is a JOE wannabe?" A rollicking "Shang-A-Lang" was particularly memorable and finishing with the Number One Hit, S-A-T-U-R-D-A-Y NIGHT!.

The show was great, but it was getting a little late for us old fans! (Midnight!) When the band left the stage, so did some of the fans. Hey guys, we gotta be a little more alive to get an encore!
But fear not, chances are you will have the opportunity to enjoy some of this great stuff in the comfort of your own home, before your bedtime, at your leisure!
(Well, we gotta check out the footage and everything)
Coming soon, sometime, maybe and will be available on DVD and on VHS!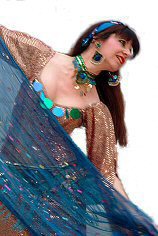 Thank You, Jeanie, for permission to reprint this top-notch review for this web site! Thank you! Thank you!
---