This is one of the things that makes being on the Ian list on YahooGroups too happenin', y'know? Gina (aka Chitownloon) of Chicago had done a l'il picture scanning and emailed some of them to the list. She gave me permission to put them here. Thanks Gina!! Sooooo, here are her pictures and her comments.......See, okay, her intro's are way fun.
---
OK I was bored and started going thru my old discs and I found some cute/funny pics of Ian and some of us on the list so i thought "hey i'm a sharing
kinda gal lets send them off to the list and give the folks a giggle".

So here is the first, it's one of my fave pics of Ian, taken at the New Orleans fest in 98.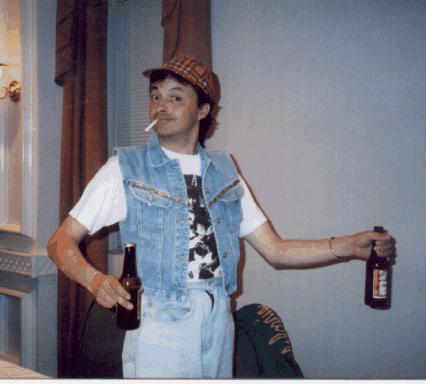 (right)
Funny way of using lipstick Ian!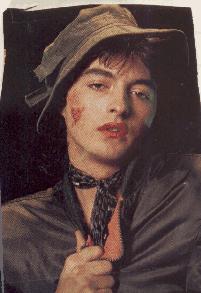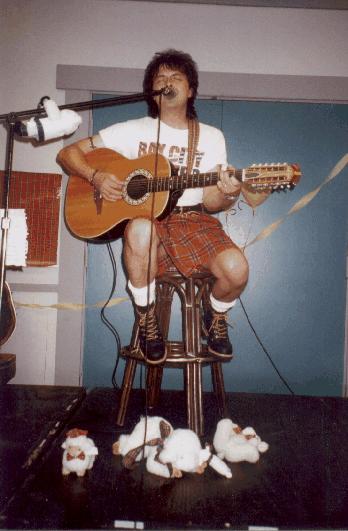 (Left) This was taken by me at the first fest in Bay City Michigan way back in 96. Let me tell ya i had to go thru heck to get my front and center seat for
that show! Poor Ian i'm sure my flash goin off drove him nuts cause i took 9 freakin rolls of film that weekend and most of the pics are of him just him
singing away. Don't even ask me about the sheep lying at his feet, it's a long story........................LOL.
I thought all you kilt lovin ladies would like this one = )

It's Ian in Michigan again. Pretty good legs eh?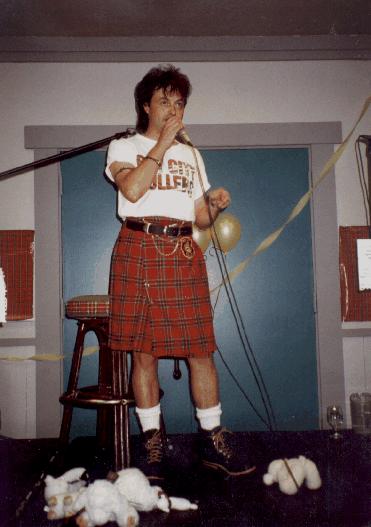 Darn that mic! Ian answering questions at the Michigan fest = )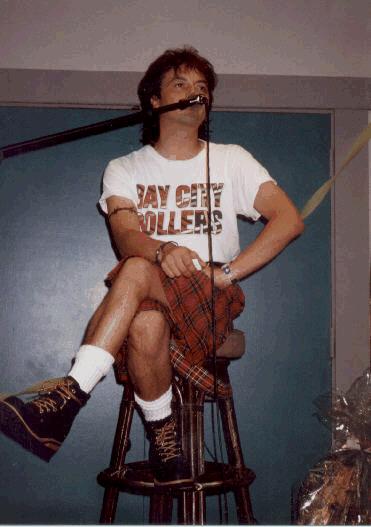 This (below right) was taken by me in 97, at the Vegas fest, when Ian turned his back to us my friends dared me to take it, to me it just proves my point, the Irish
have no butts = )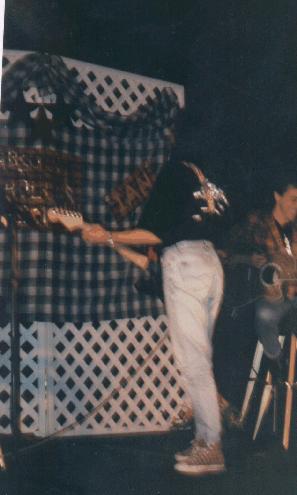 From a japanese mag, love those 80's fashions!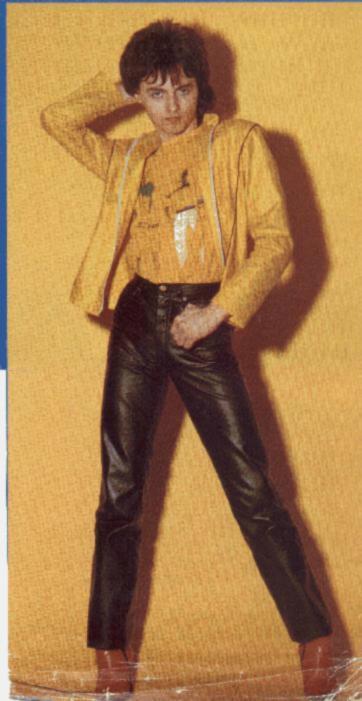 I have nothing to say bout this one LOL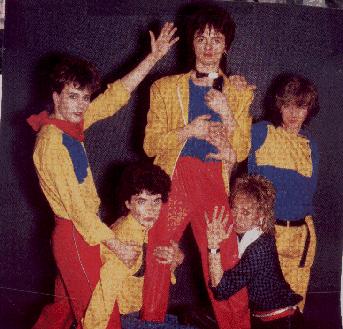 Ian strikes a "pose" heehee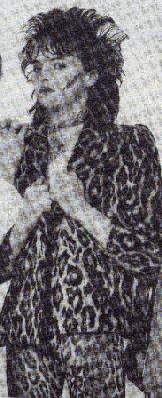 Lordy Ian, what were you thinking? = )
---